Our Firm Profile
Our firm is committed to providing excellent personal tax and financial planning services, including:
Income Tax Preparation for All Types of Businesses & Individuals

IRS & State Audit Representation

Virtual & Cryptocurrency Reporting

Foreign Bank Account Report Preparation & Streamlined Voluntary Offshore Disclosure Representation

International Tax Compliance Consulting & Representation

Payroll Reporting

QuickBooks® Setup, Support, & Training

Business Startup Services
Our Commitment to Excellence
We believe that excellence is achieved with the following:
Understanding Objectives, Interests, Risk-tolerance, & Concerns

Tailoring Professional Services to Your Objectives

Providing Accurate, Timely, & Convenient Services

Minimizing Clients' Tax Liabilities Within Their Range of Comfort

Meeting or Exceeding, Applicable Professional Standards

Providing Services Using the Latest & Best in Tax Technology

Serving the Community in a Positive Fashion

Setting the Standard for Strong Ethical Conduct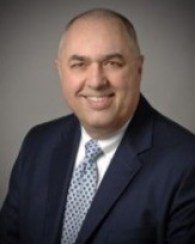 Ed Jenkins, CPA, CGMA
Managing Member
Edward R. Jenkins is the Managing Member of Jenkins & Co., LLC. Ed is a licensed certified public accountant in the Commonwealth of Pennsylvania. He is a specialist in taxation, holding a Master of Taxation (MT) degree from Villanova University School of Law. Ed also holds an MBA Degree emphasizing both Accounting and International Business. He completed the AICPA International Tax Certificate Program in 2021.
His undergraduate degree is a B.S.B.A. majoring in International Economics. Both MBA and B.S.B.A. degrees were completed at Penn State.
Edward has more than 35 years of diverse tax and accounting experience, including senior manager experience in both auditing and tax consulting in "Big 4" accounting firms. He has also managed the tax practice of a multi- office CPA firm. Additionally, he has served as a Corporate Tax Manager and as a Corporate Controller in NYSE listed multinational corporations. He has pursued his private practice of taxation on a part-time basis since 1991.
Edward teaches graduate and undergraduate tax courses to accounting students at a major university as a Professor of Practice. Edward's academic research and writing include topics on agriculture tax policy, clergy housing allowances, international taxation of investments in U.S. property by controlled foreign corporations, managing translation exposure for direct foreign investments, virtual currency and foreign account and asset compliance and disclosure. Ed serves the accounting profession on the Editorial Board of the Pennsylvania CPA Journal (former Chair), the PICPA Federal Tax Committee (former Chair), and AICPA Tax Executive Committee. He also serves the local community by serving on his church finance committee, a synod investment committee, and as a Treasurer of CentreBike, a bicycle advocacy organization.
In the past, Edward served on the PICPA Board of Directors and the AICPA Council. The professional volunteer service and community volunteer service helped to create a terrific network of contacts in taxation and Edward's community. That network is available to help meet your needs.
Darlene Jenkins, MBA
Firm Administrator
Darlene Jenkins is an entrepreneur and an experienced business executive. She earned her MBA in Information Systems and Bachelor's in Housing and Food Services at The Pennsylvania State University. After completing her post-graduate computer science and accounting work, she qualified to become a CPA.
Darlene has a variety of experience that ranges from managing collegiate dining facilities and restaurants to managing information systems at a multinational manufacturing company. She also provided information system consulting services. In addition to these, she was formerly the President of Forge Hardware Inc., as well, opening a retail hardware store and growing the business from zero to half a million dollars in sales per year before finally selling the business.
An avid runner, you will see Darlene from time to time at races like the Turkey Trot, the Black Mo 10K and Arts Festival Run.